. . . where books come to life!
 Begin with a whimsical, colorful eBook,
Add delightful music, comical sound effects, lively animation, and spirited narration
A multimedia book is born!
Animated multimedia versions in DVD and APP formats
The Itsy Bitsy Spider On The Farm
 as told, illustrated, and animated by
Cathy Hamilton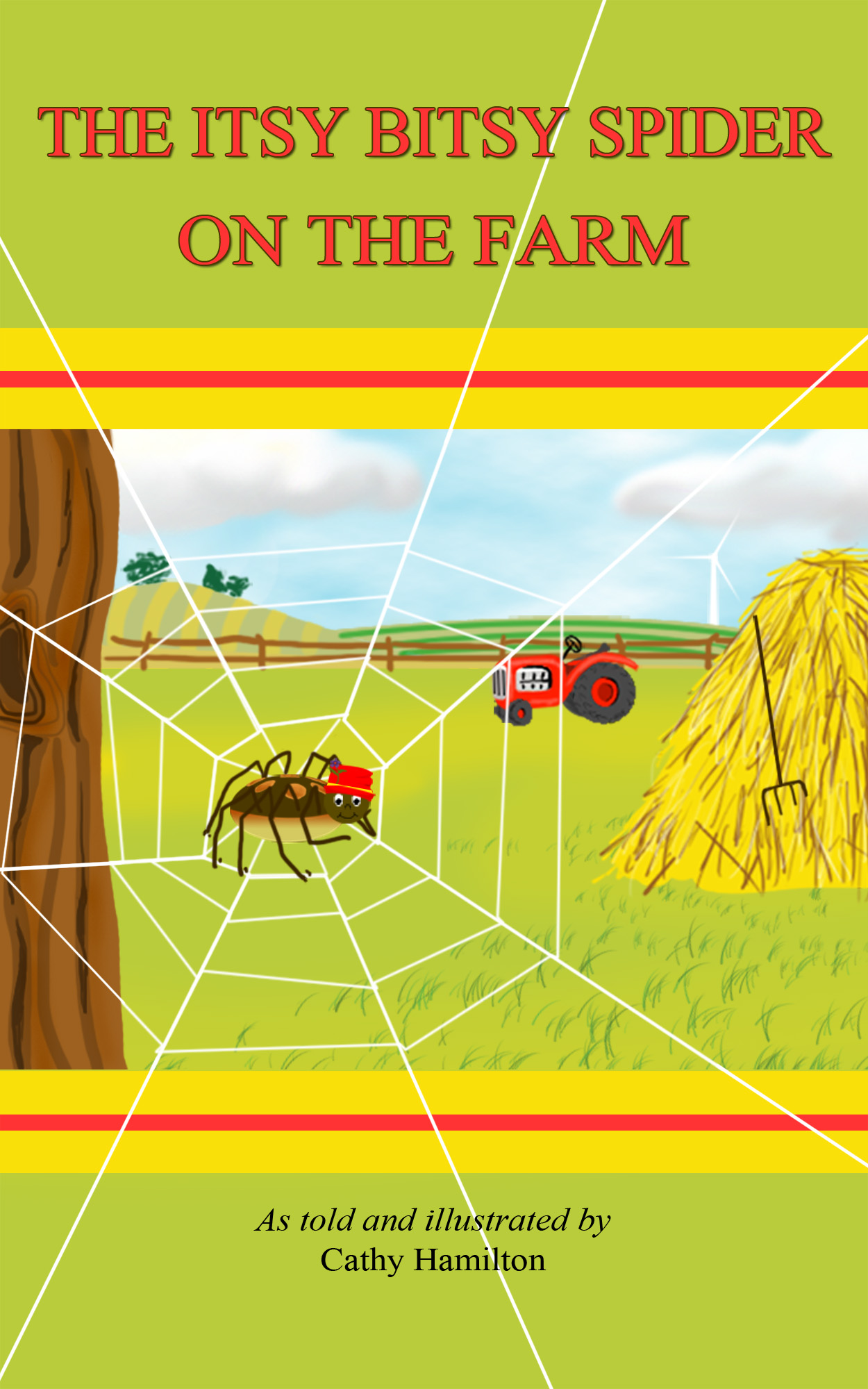 The Itsy Bitsy Spider On The Farm is a story lively enough for daytime but gentle enough for bedtime and simple enough for young minds to follow while detailed enough to hold their attention! In this story, Ms. Itsy wanders a little too far from home and finds herself on the farm of a grumpy old man. Of course, this rhyming tale begins as expected, but after "the sun came out and dried up all the rain," she encounters the friendly and not-so-friendly creatures of the farm.   She is threatened with a towel, splashed by a fish, almost capsized by a dog, sneaks passed a pig, and crawls through a barnyard of squawking chickens into a musty old barn! Chock full of real animal sounds and lively music, your child will enjoy The Itsy Bitsy Spider On The Farm unlike any other story! A few chuckle busters have been purposely drawn in the story, specifically for Mom and Dad,  but finding them requires close scrutiny of a particular page.