. . . where books come to life!
 Begin with a whimsical, colorful eBook,
Add delightful music, comical sound effects, lively animation, and spirited narration
A multimedia book is born!
Animated multimedia versions in DVD and APP formats
The Itsy Bitsy Spider On The Farm
 as told, illustrated, and animated by
Cathy Hamilton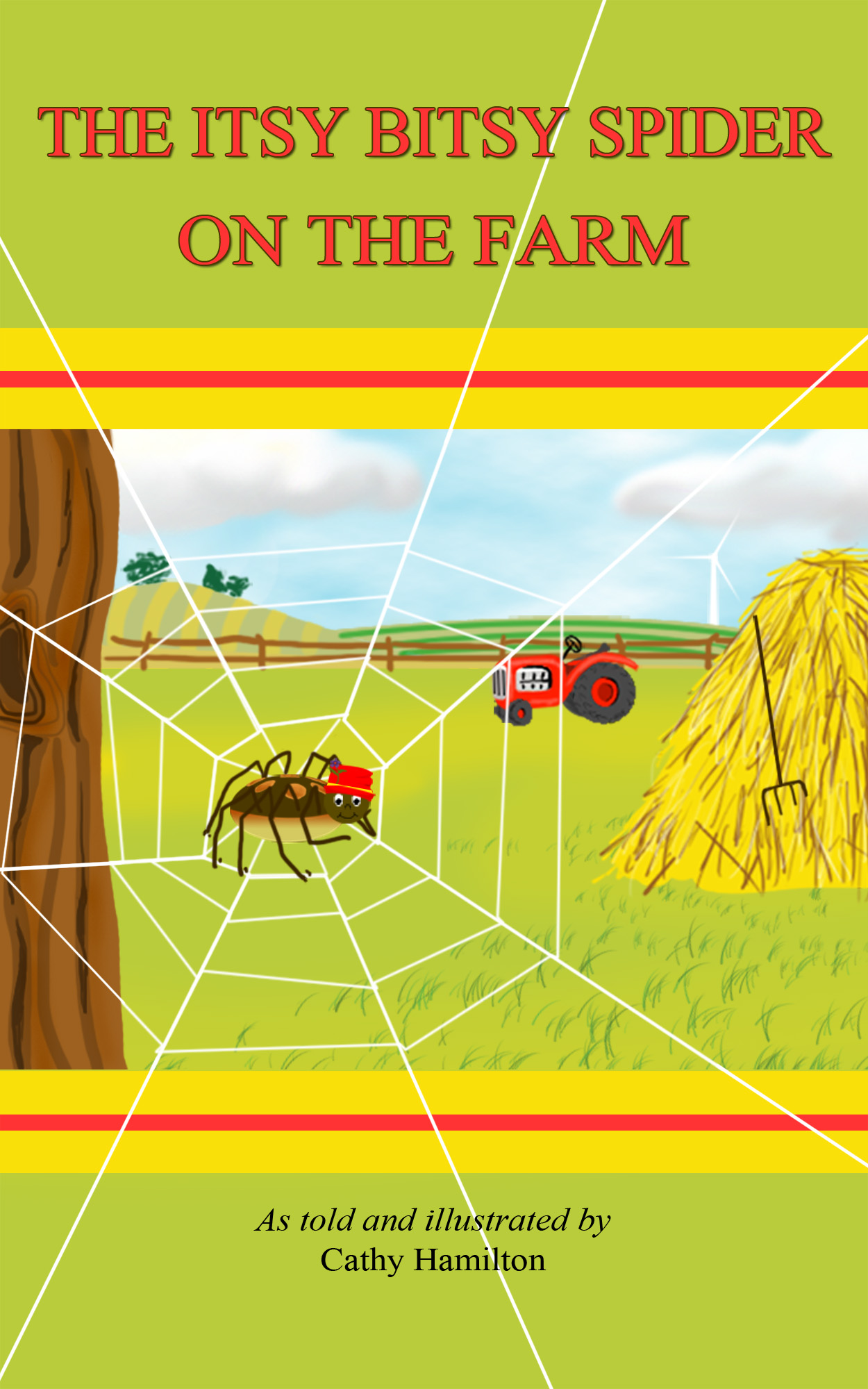 Ms. Itsy web-floated a little too far this time and found herself on the farm of a grumpy old man. Of course, this rhyming tale begins as expected, but after the sun came out and dried up all the rain, she encountered the friendly and not-so-friendly creatures of the farm.   She was threatened with a towel, splashed by a fish, almost capsized by a dog, sneaked passed a pig, and crawled through a barnyard of squawking chickens and into a musty old barn! The Itsy Bitsy Spider On The Farm is lively enough for daytime  and gentle enough for bedtime.   A few chuckle busters have been purposely drawn in the story, specifically for Mom and Dad,  but finding them requires close scrutiny of a particular page.

Animation Preview